What?
How to design services using sensors in the city?
The aim of this workshop was to imagine the establishment of sensors in the city to better know it. Thanks to the data and knowledge of the city, we could design services for the inhabitants of the city.
 
When?
March 2014
(1 week workshop)
 
How?
Photograph / Post-it / Illustrator / InDesign
 
This group project melt Interaction designers and Space designers. We worked first as 2 teams, iterating a lot to join our researches and works. We finally designed the software and imagined the services together.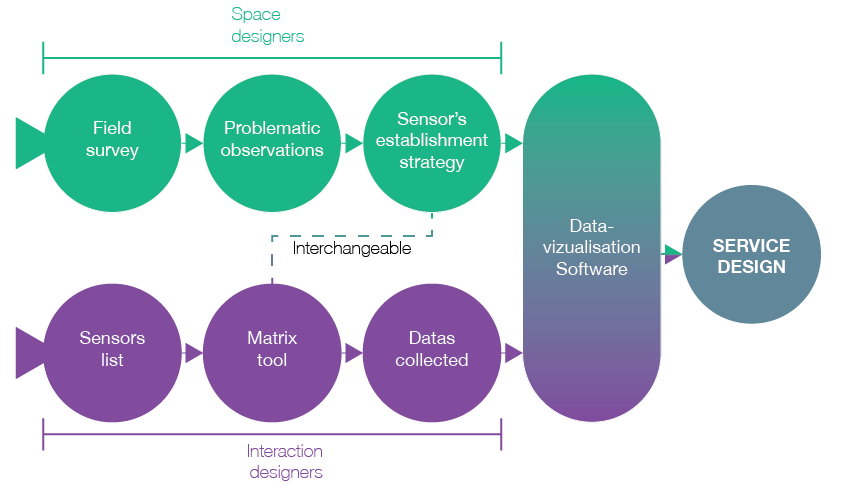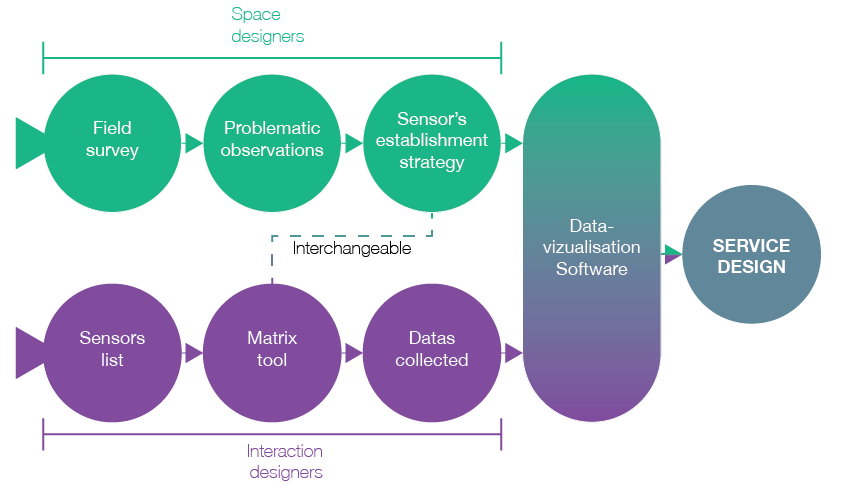 We implemented our project in the city of Nantes, Boulevard Léon Bureau.
We first did an analysis of the street through different kind of users: 
walkers, bikers and drivers.
The Interaction designers worked on a list of different sensors that could be implemented in the city to create data. With 11 sensors located in different places in the road, we could collect 2 types of data:
 
Users data:
- pedestrians, traffic
Environment data:
- ambient noise, weather, environment quality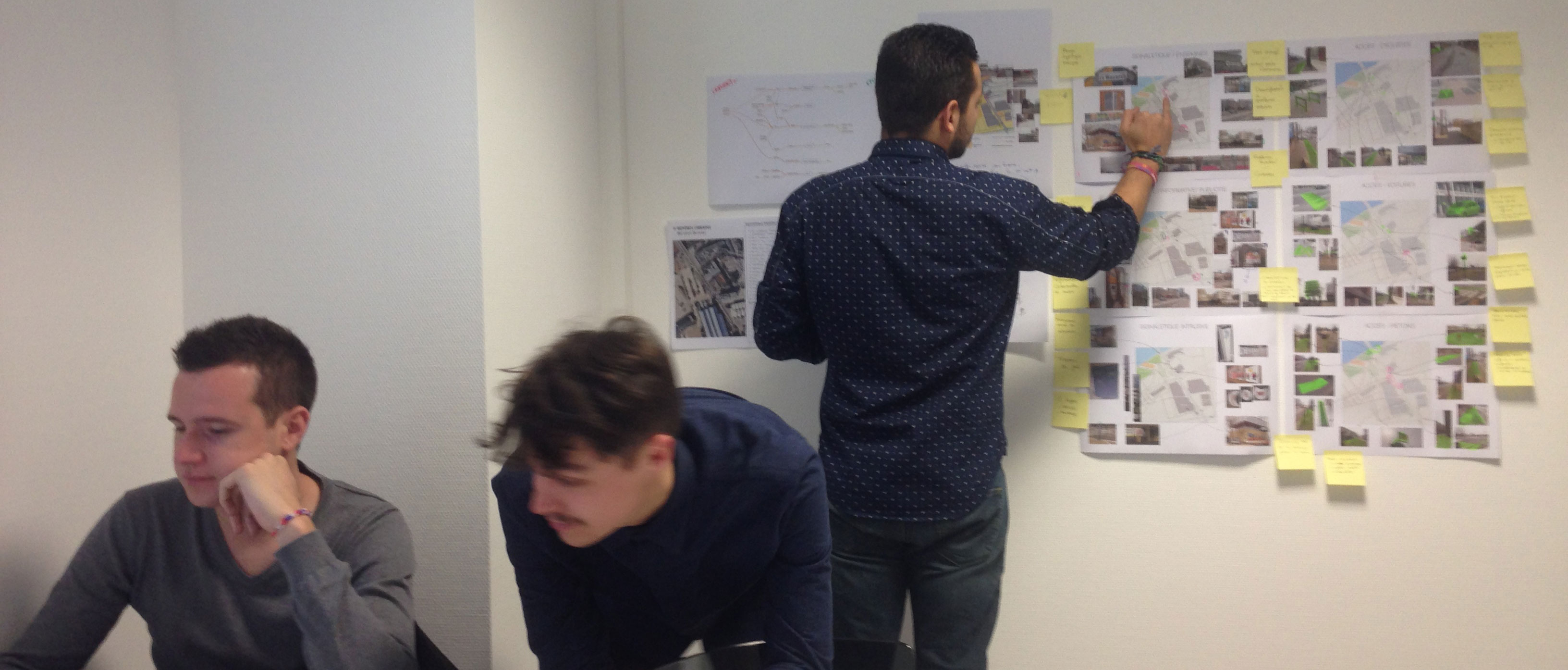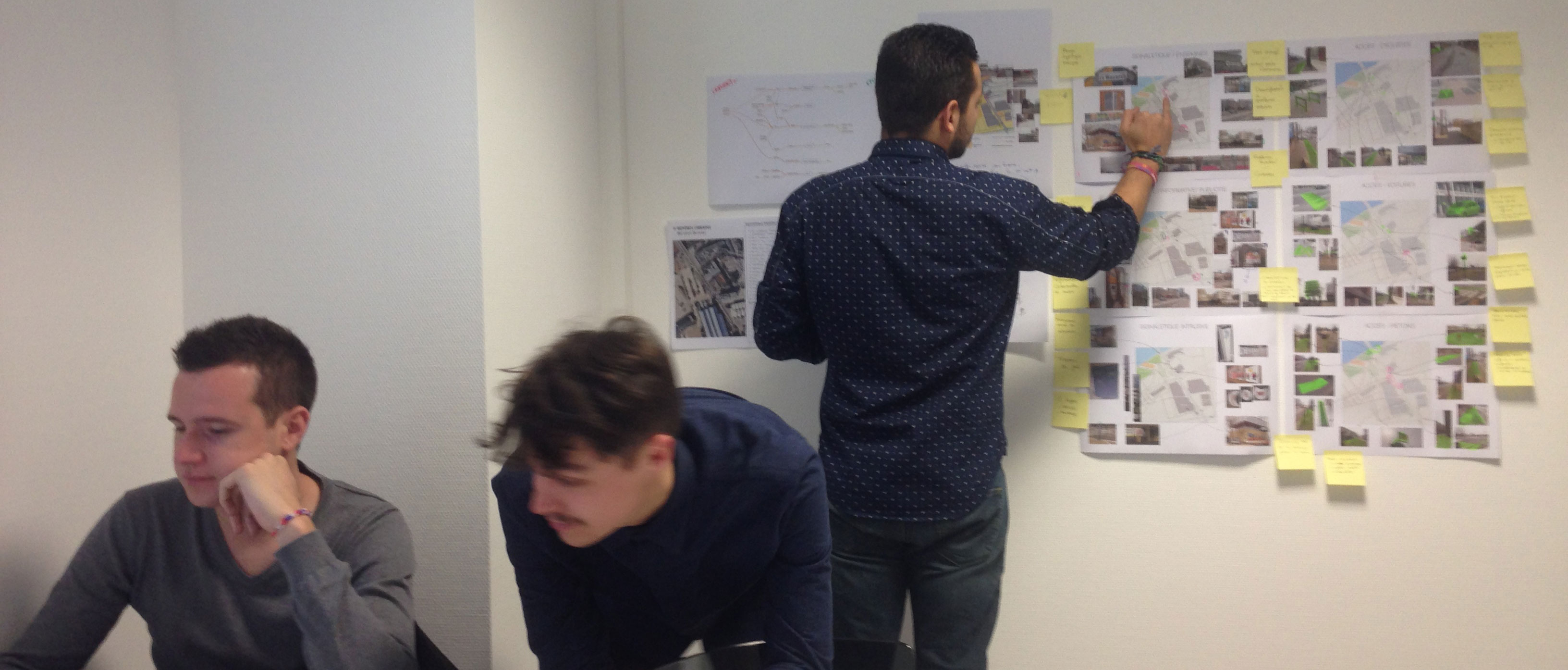 We have made a matrix tool as an infographic to sum up our work on data we could make and collect,
from the sensors and theirs localisations to the conditions.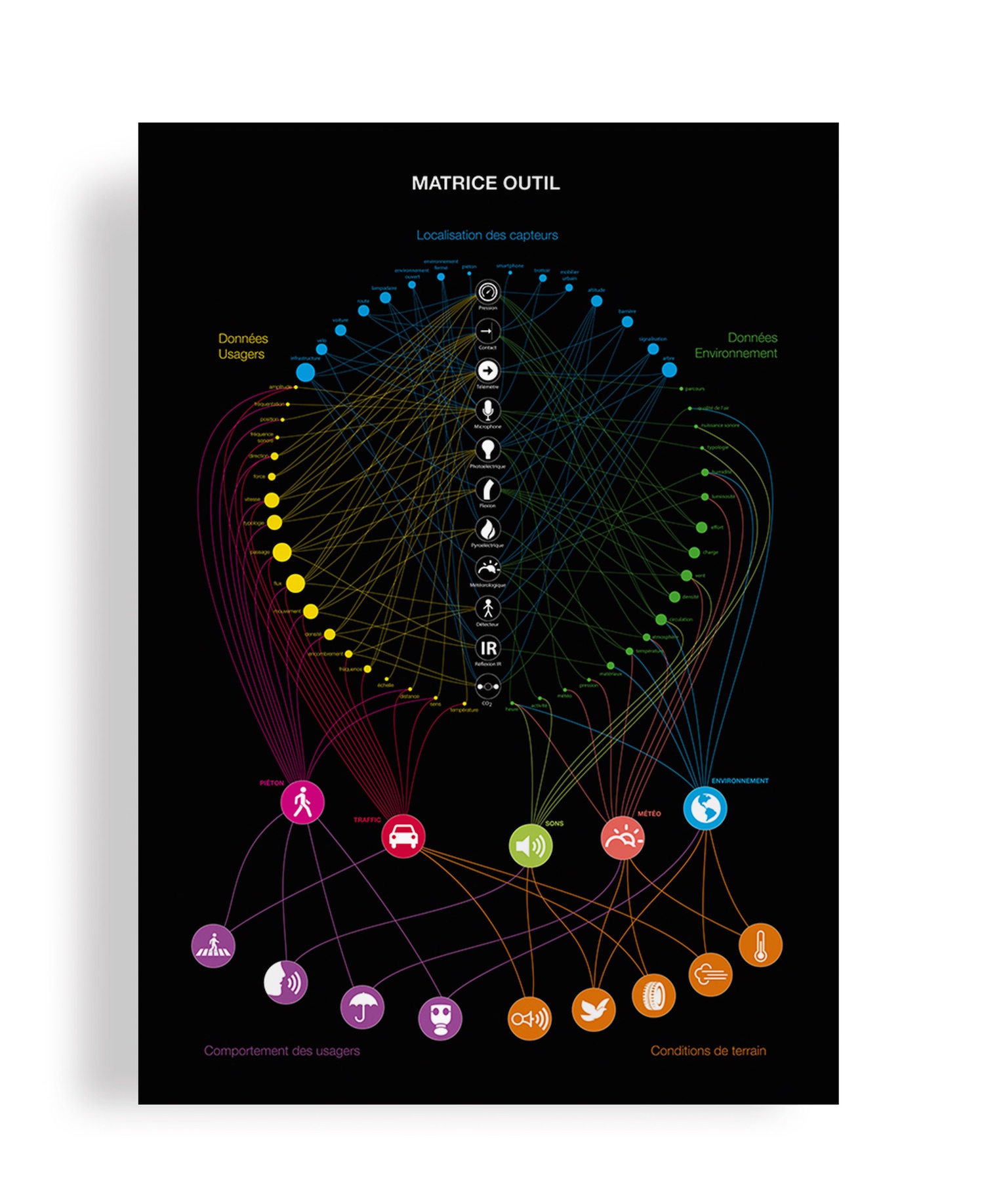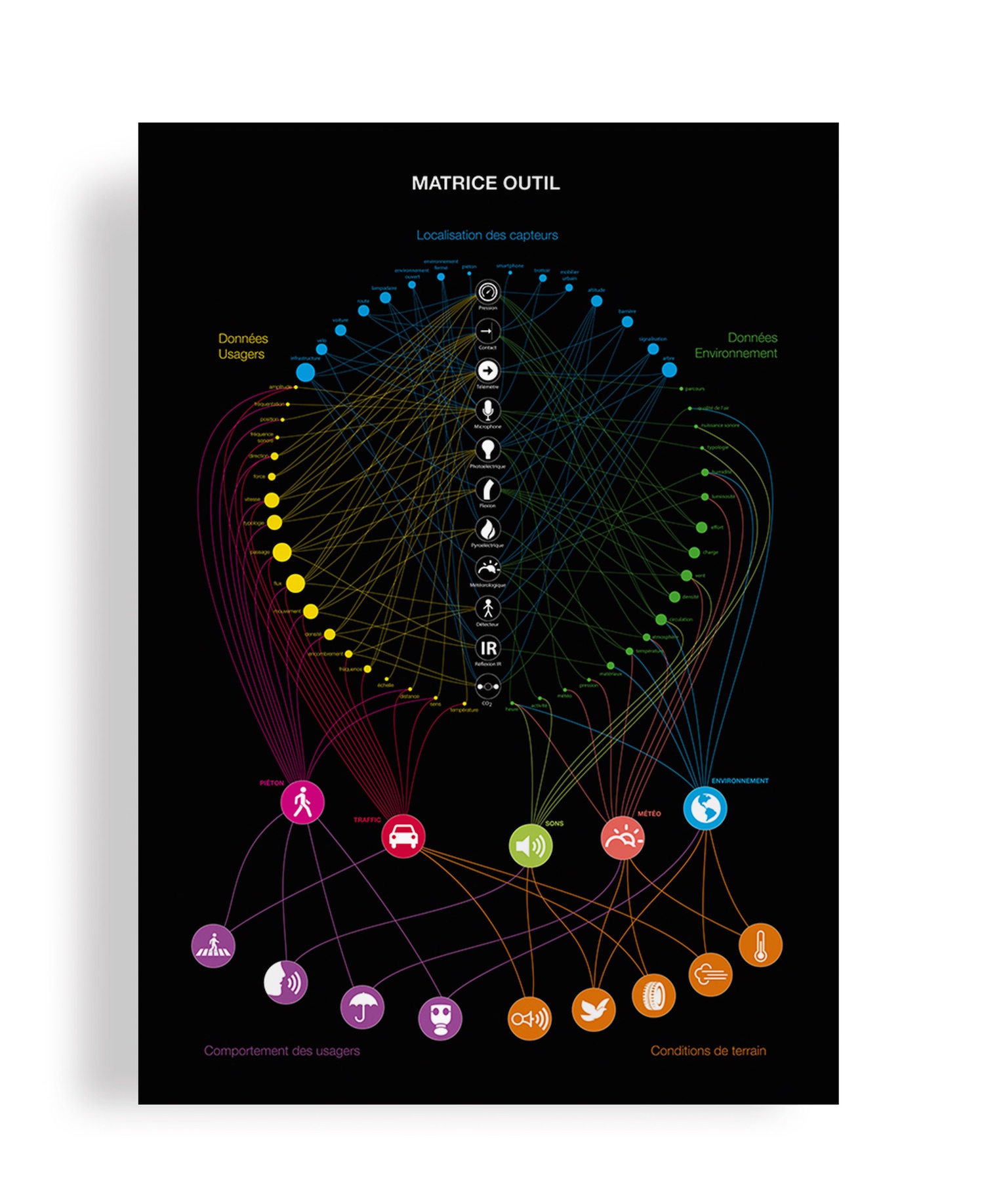 We designed a software that would let you filter and analyse the different data collected on the ground.
Thanks to those filters and the mingling of data, you can understand how the city lives in real time.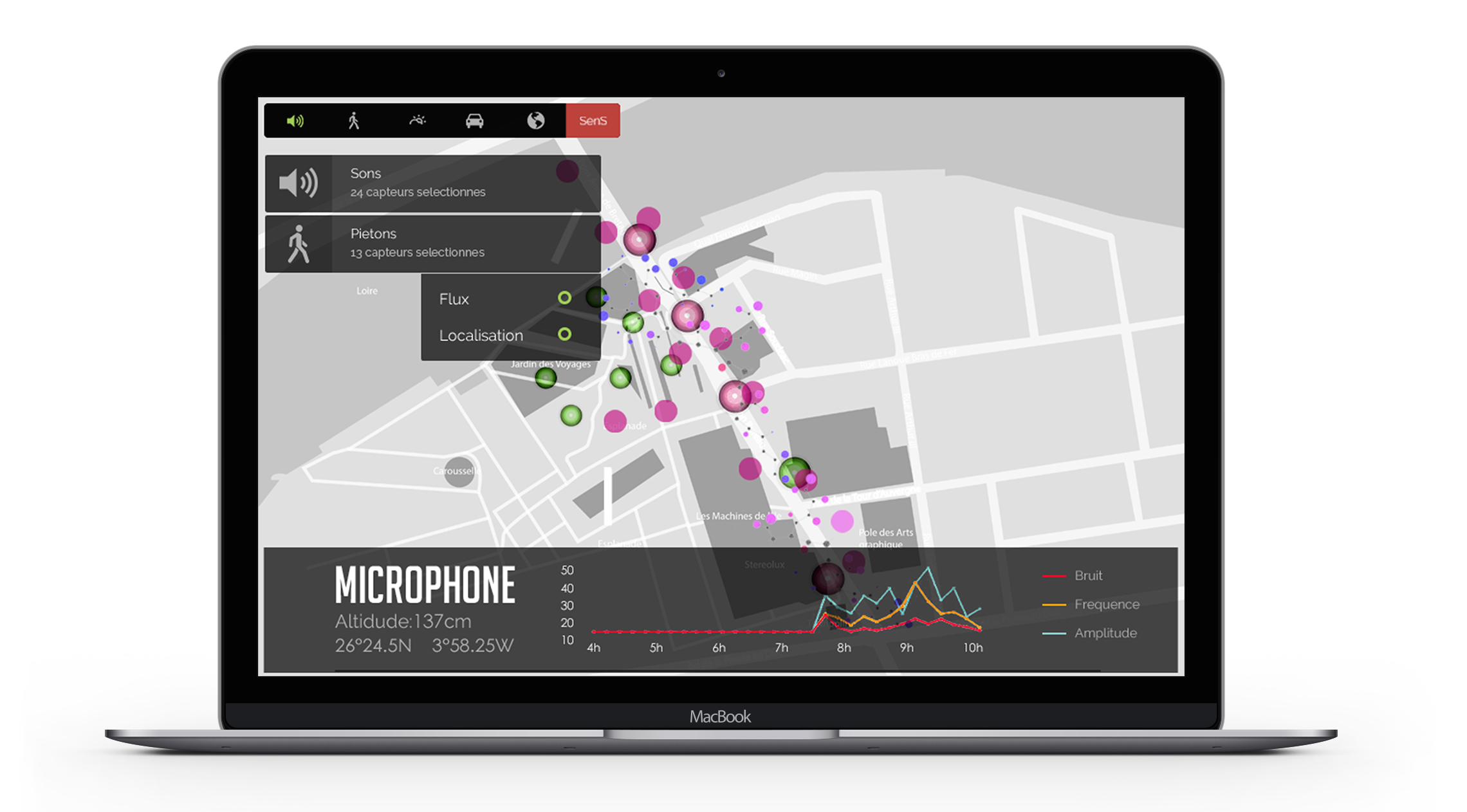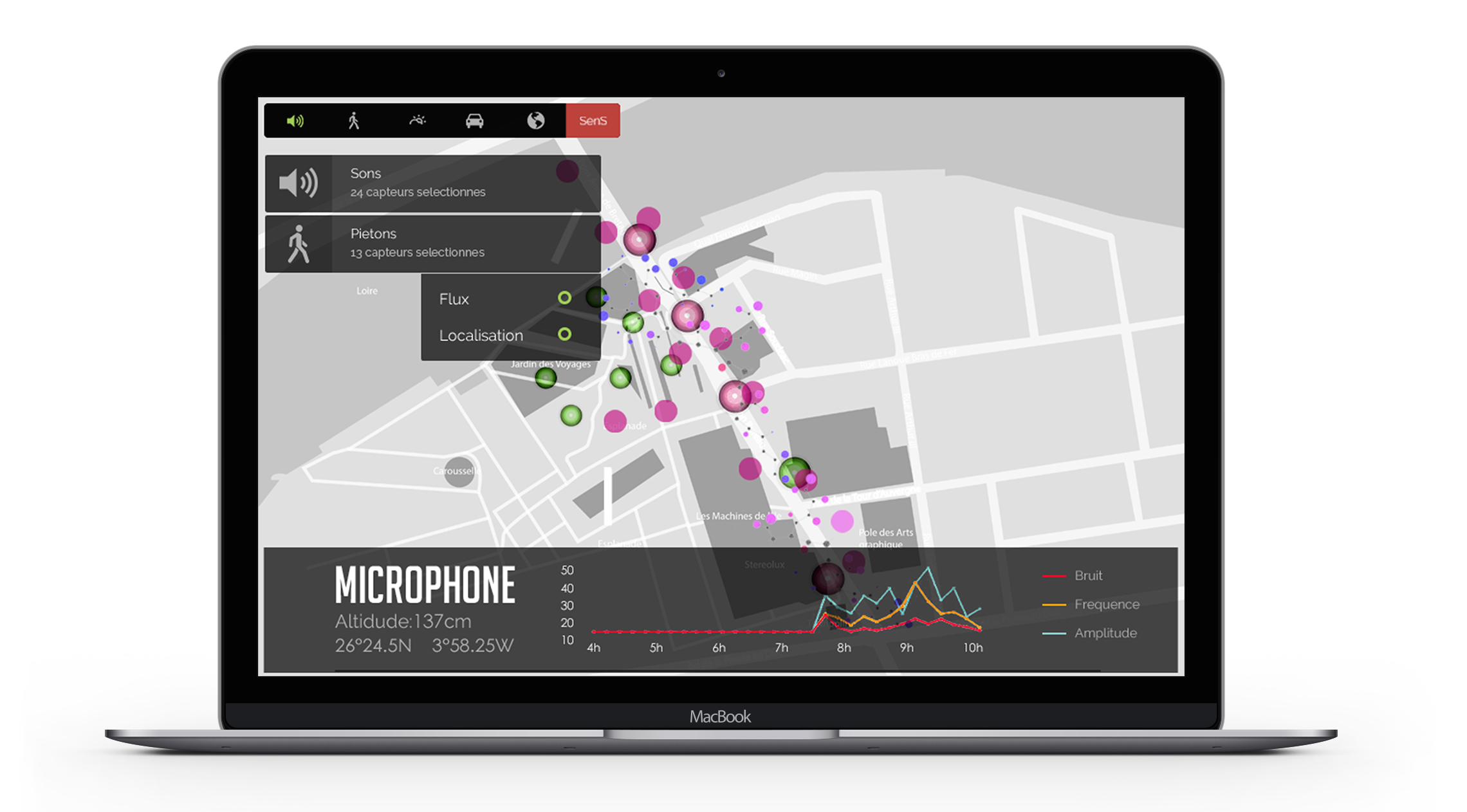 Thanks to the software, we imagined some services that could be developped for pedestrians, using collected data:
An app for mothers with theirs children who take care of them and may avoid pollution zone.
An app for runners who may avoid crowded zone and pollution.
An app for tourists who can go to crowded places.