What?
Rio de Gemas is a resort hotel project at the border of the well-known Kanchanaburi's river: Khwae Yai. The client wanted his hotel to be blended with the landscape as we can take advantage of the beautiful river. The project was divided in two buildings: The first one is the iconic building, with the lobby, bar-restaurant and activities of the resort.
The other one is dedicated to the 10 rooms. I could work not only on the interior design but also on the architecture of this resort.
 
When?
September-October 2013
(2 months project) during my internship at MIA Collaboration, Bangkok, Thailand.
 
How?
Drafting / Sketchup / Autocad / Photoshop / Model
 
Architecture
Our concept for Rio de Gemas (River of Gems) is based on the precolombian universe, with treasures' stories like the El Dorado.
We thought about taking advantage of the client's need to imagine a massive building merging with the landscape, a solid structure that reminds of a cavern full of gems.   
Here are some references for an architecture blending with the landscape, allowing access for people with reduced mobility.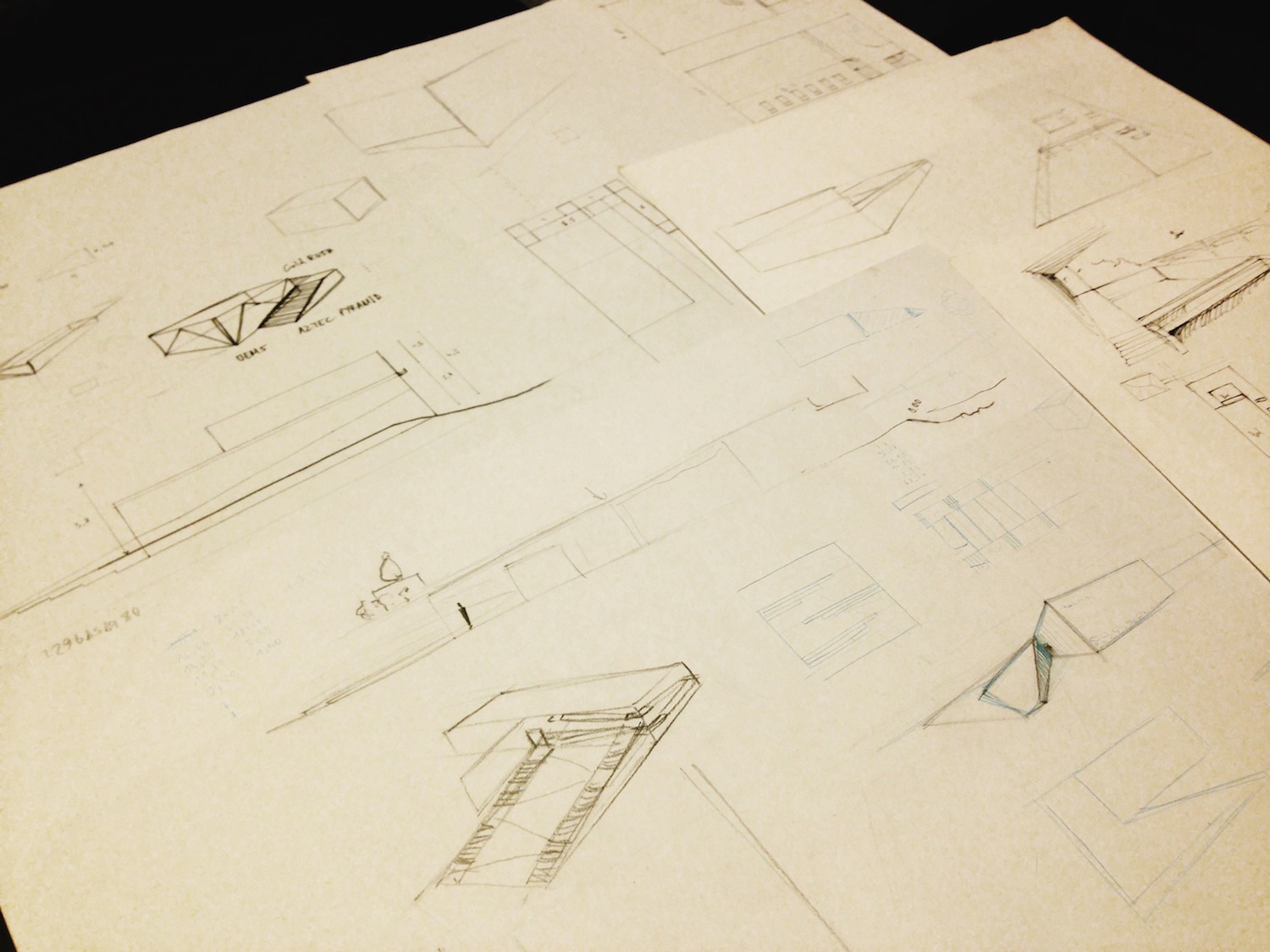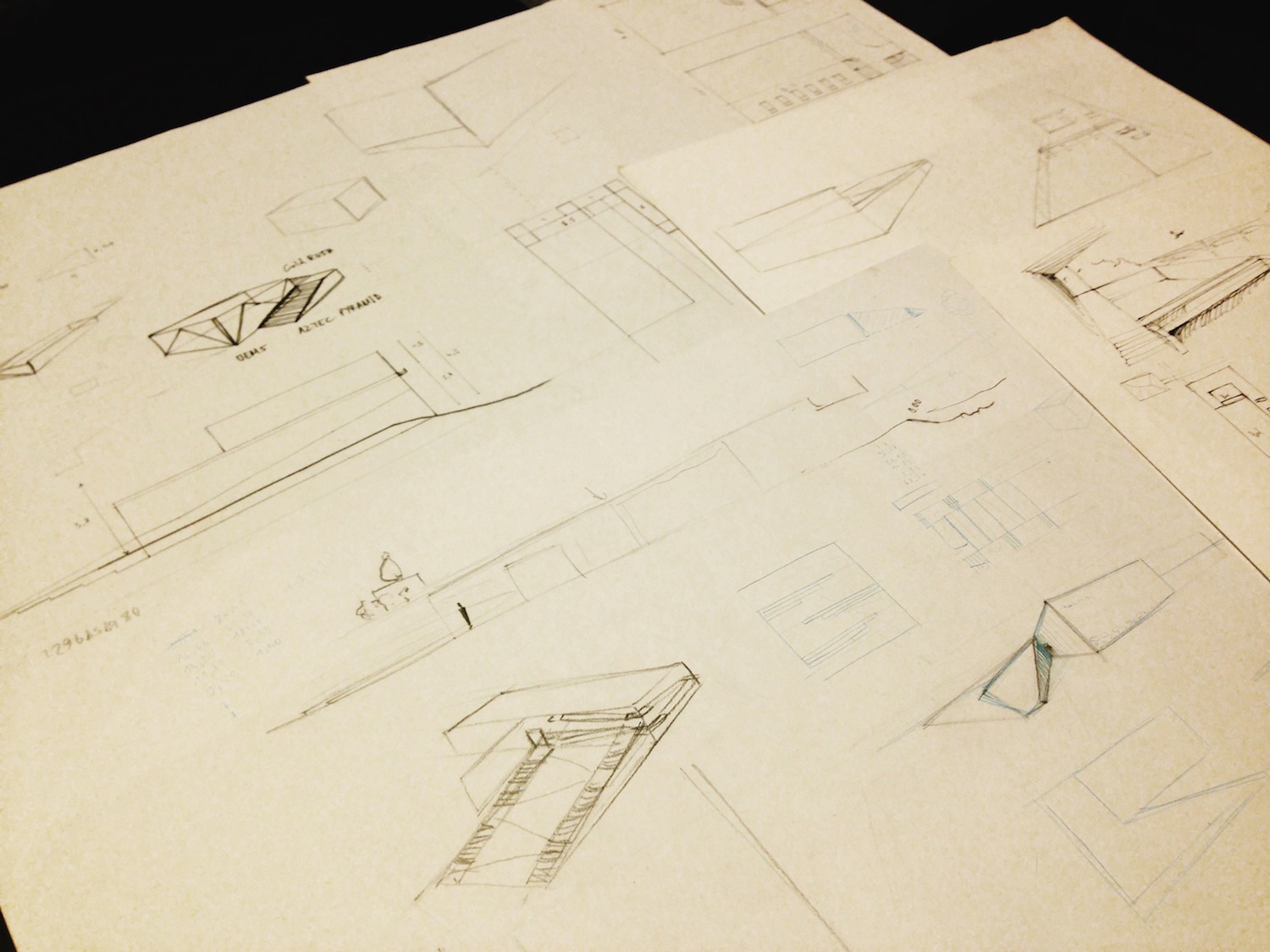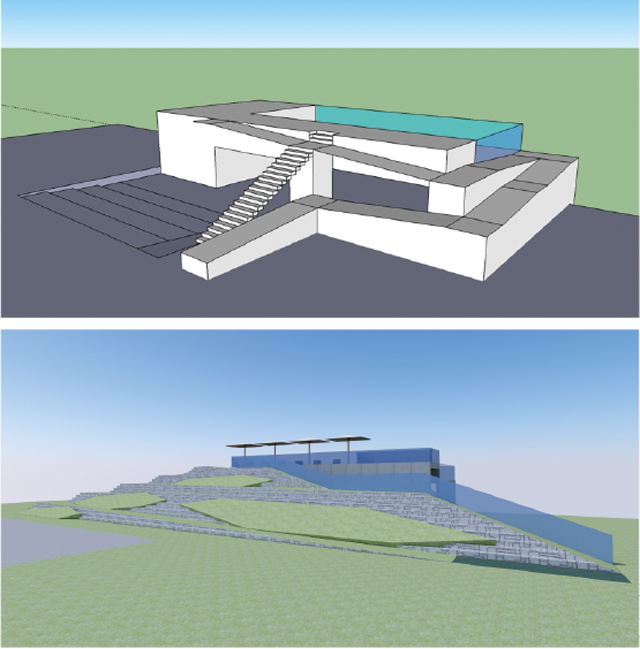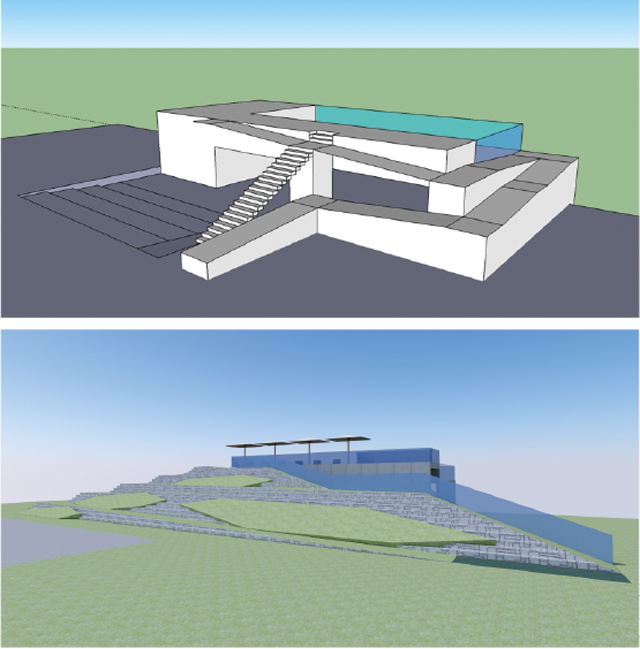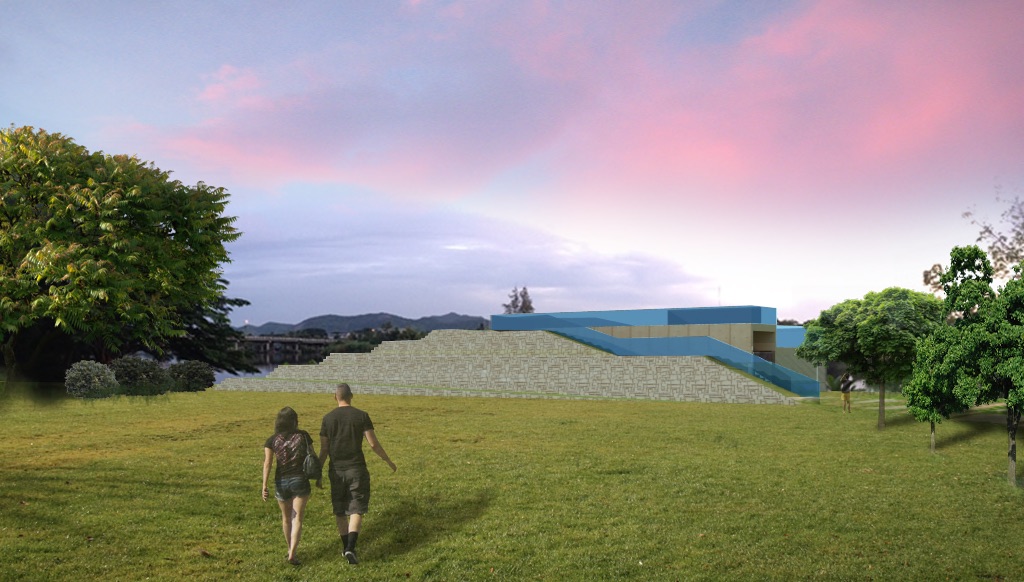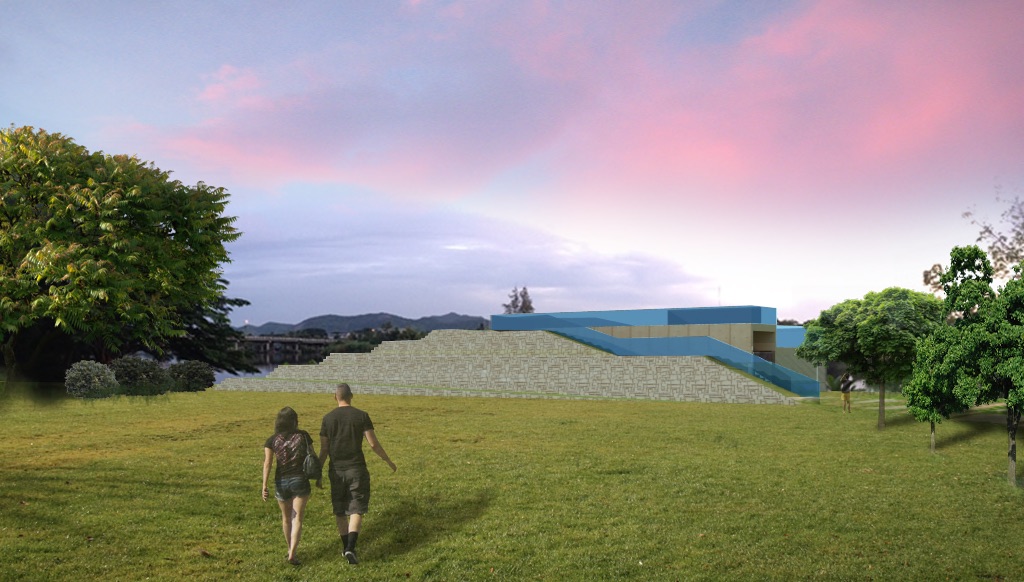 The final design that lets see the river through the iconic building.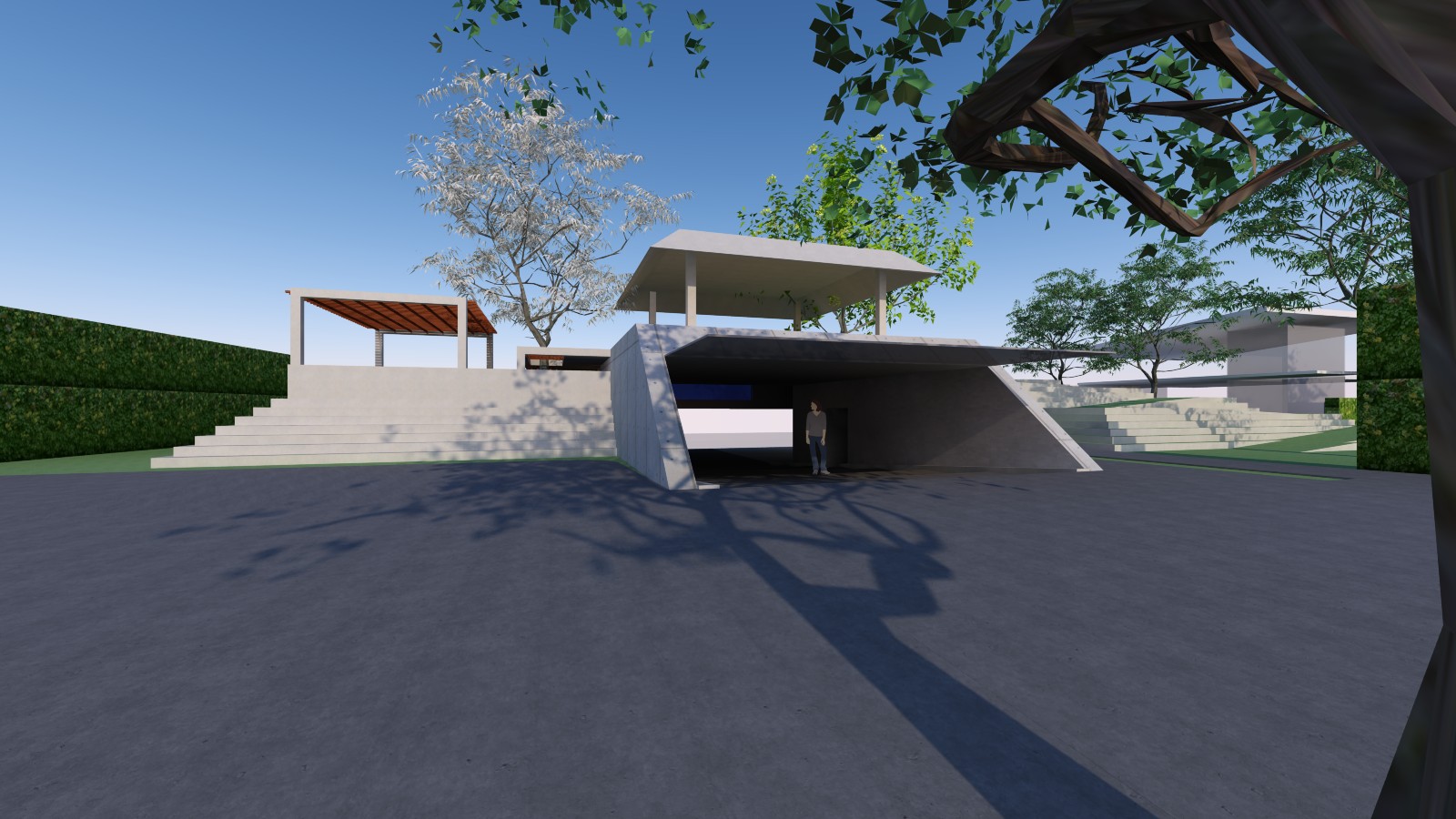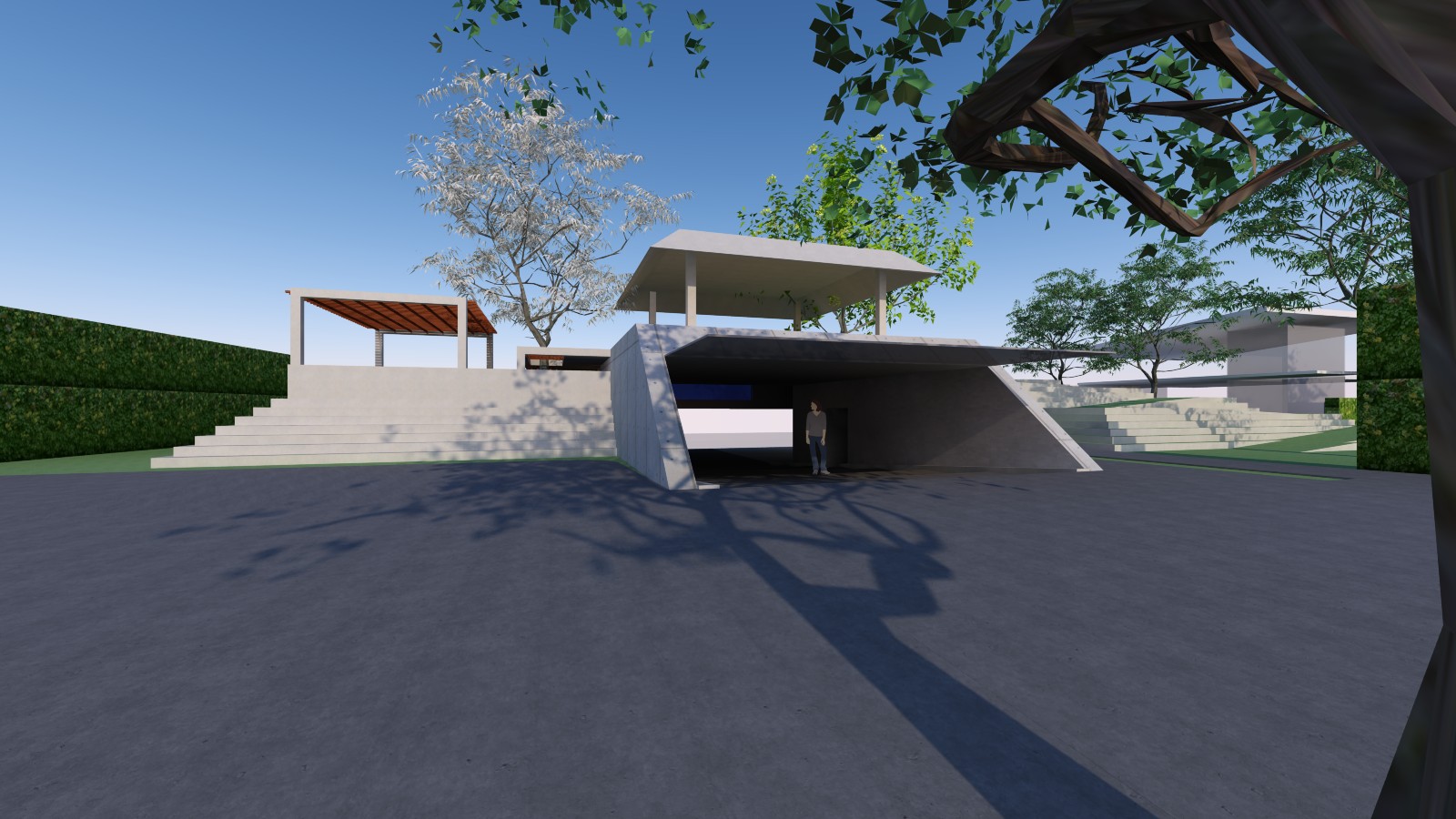 Interior design
For the interior of the iconic (and also for the rooms), we wanted to keep in mind the solid structure and highlight raw materials.
The shapes of the furnitures are straight and angular to remind the shapes of the gems.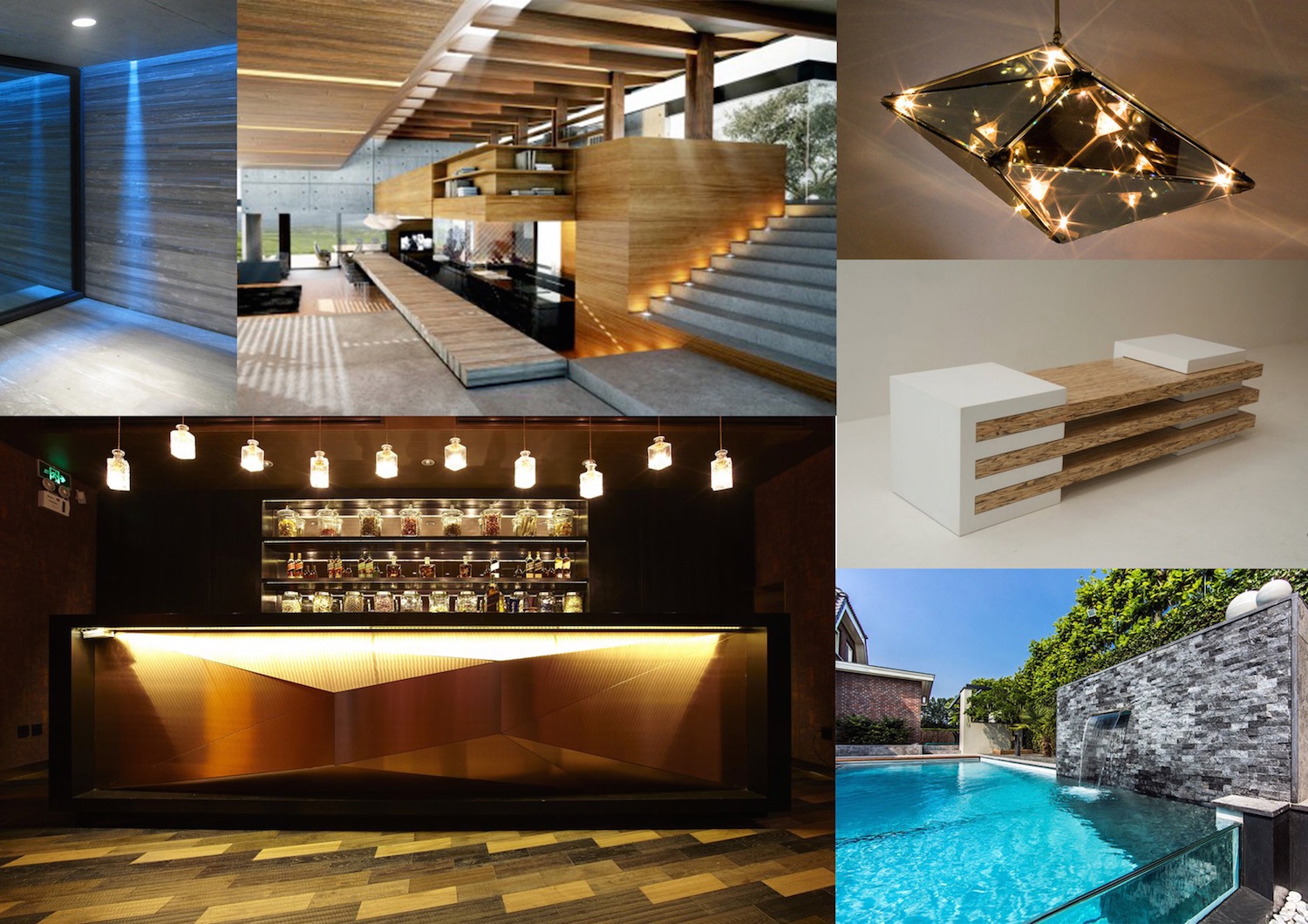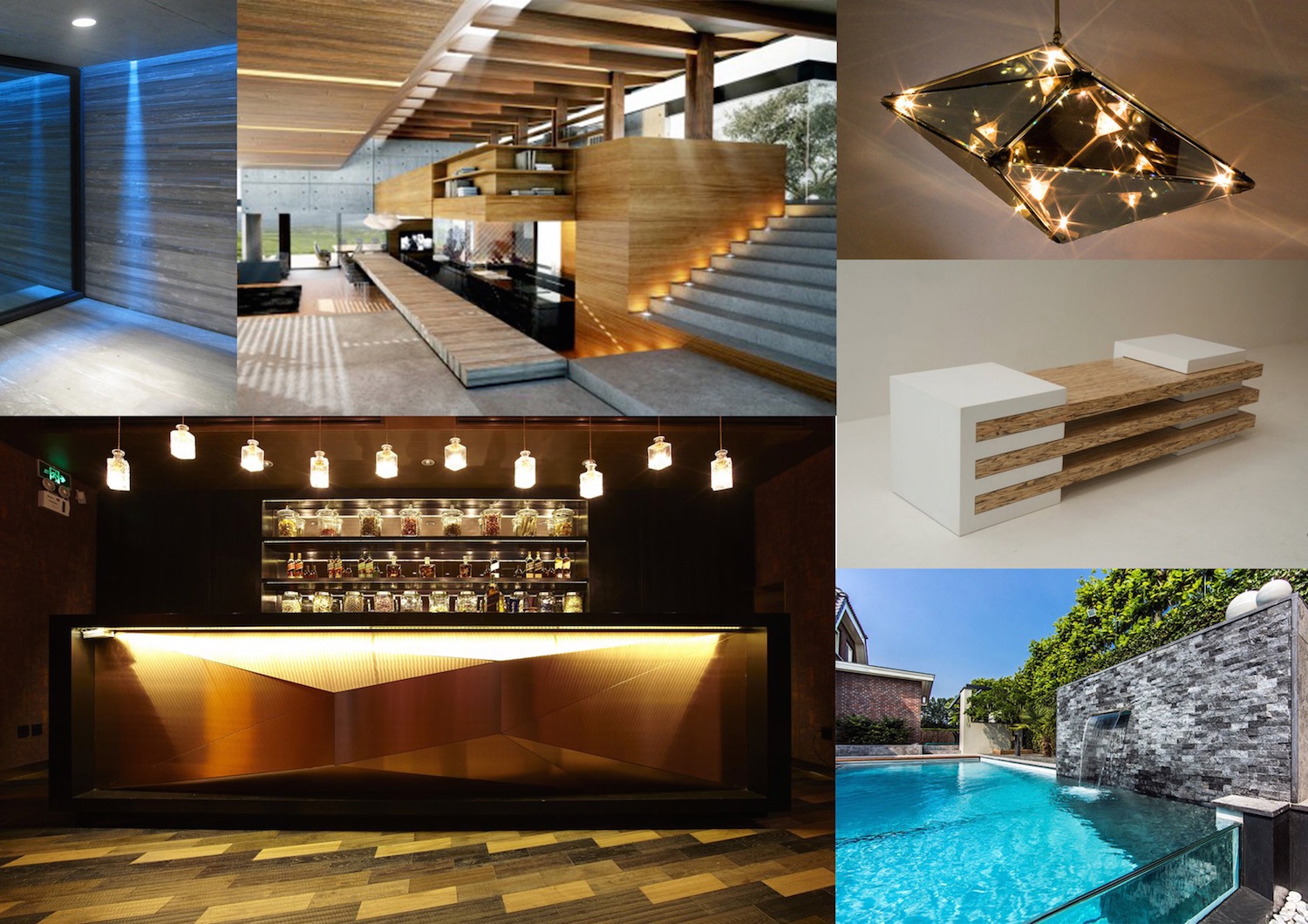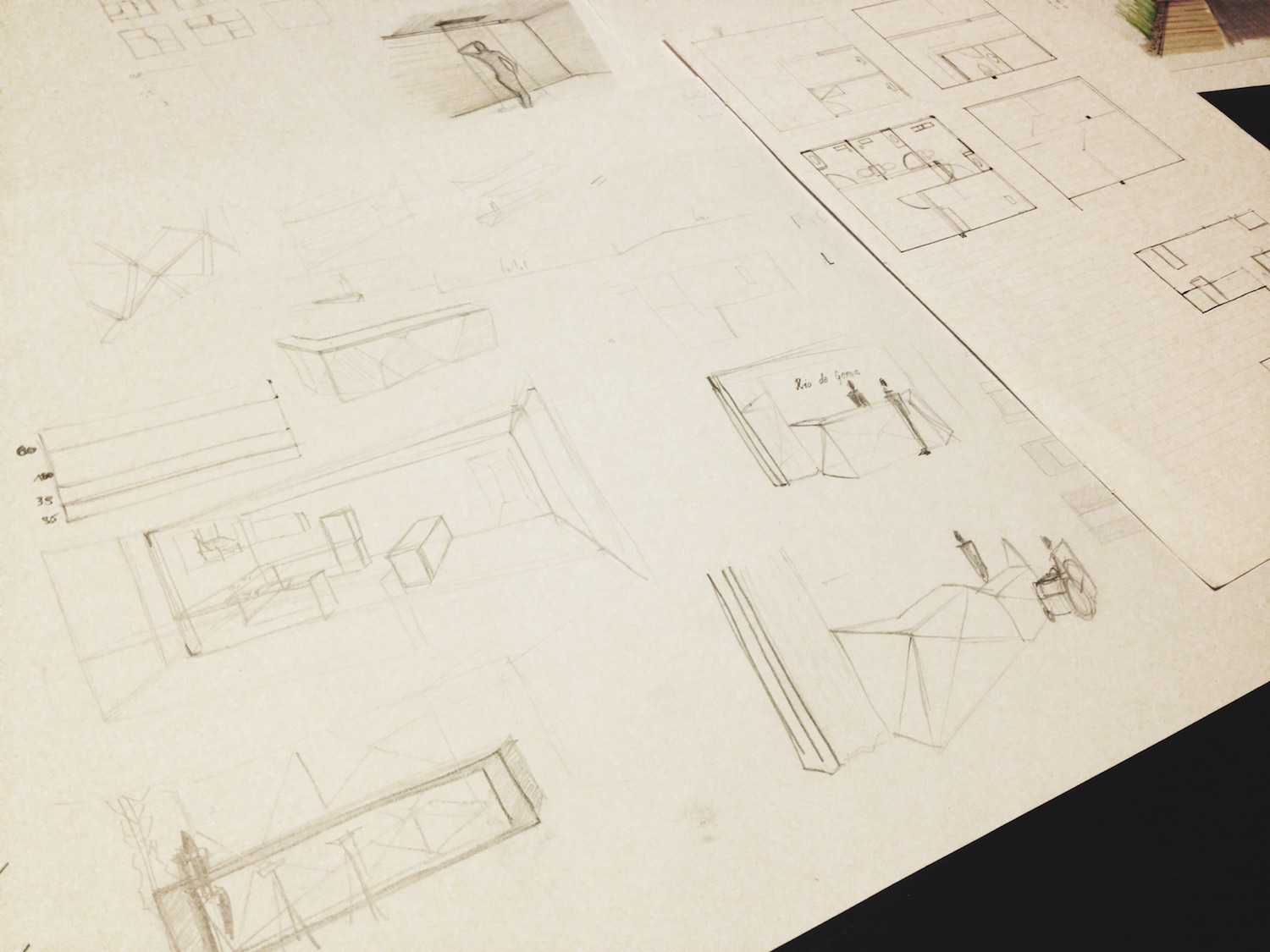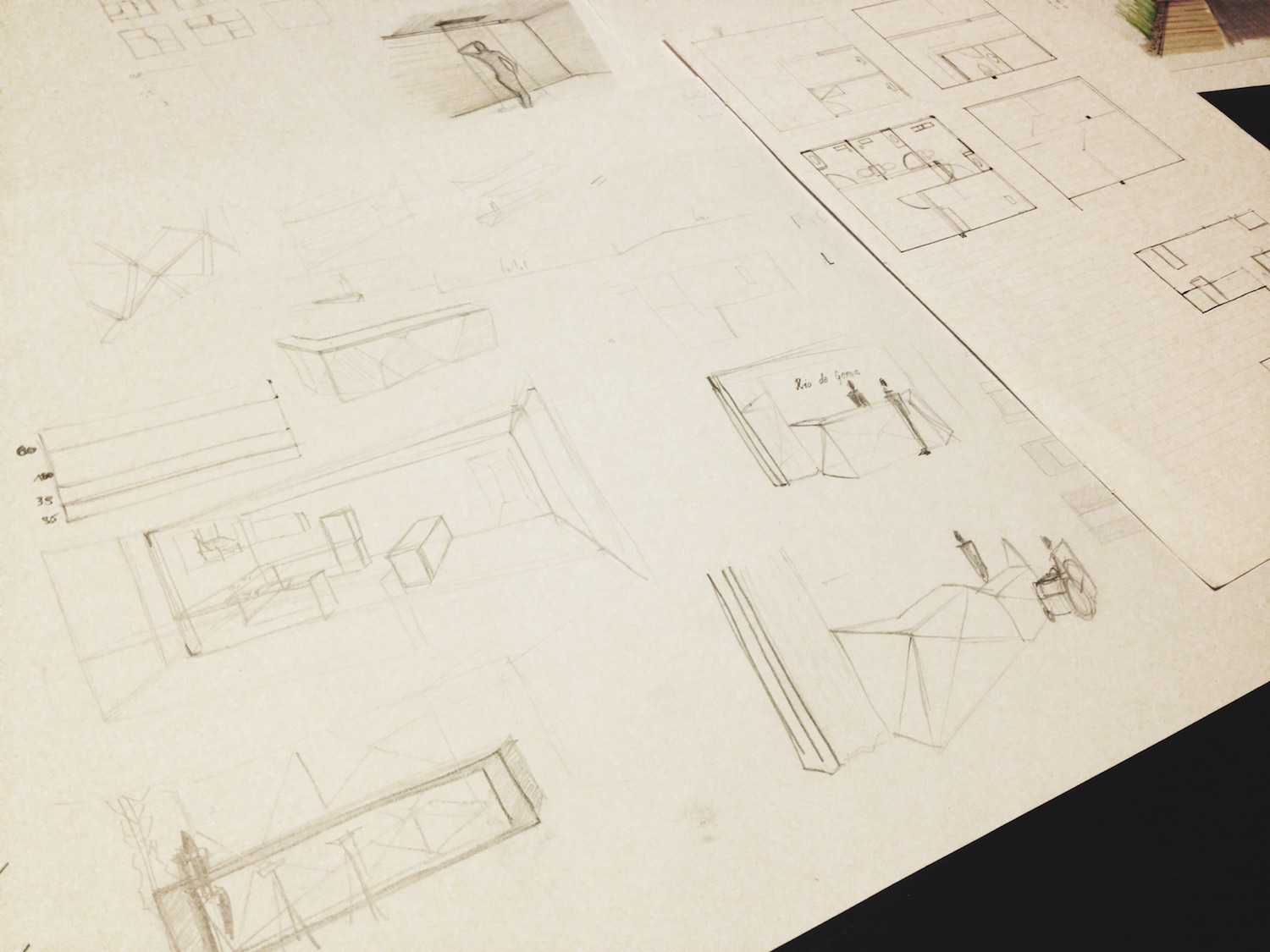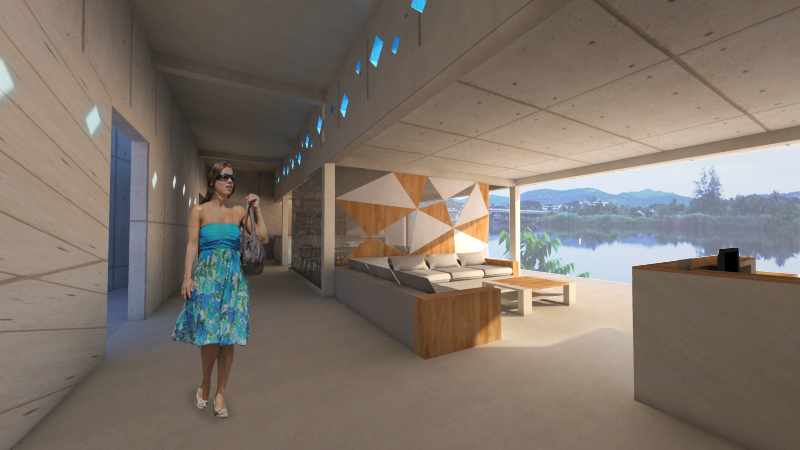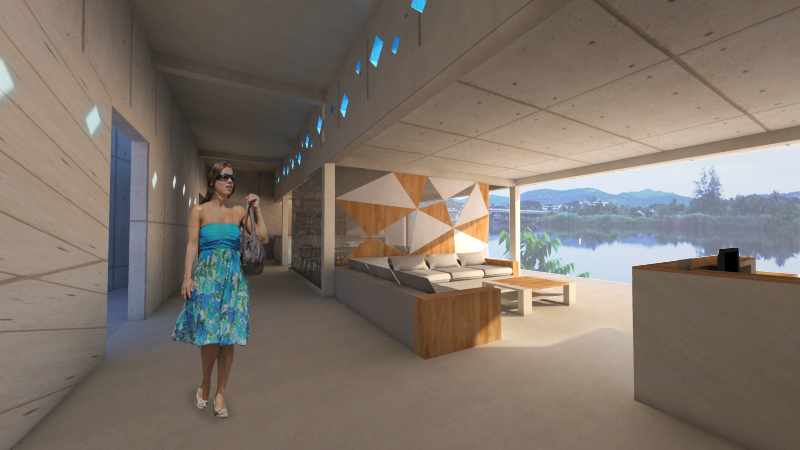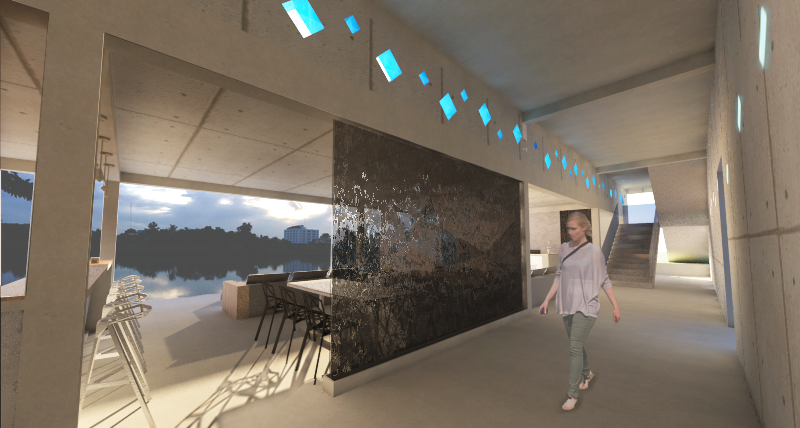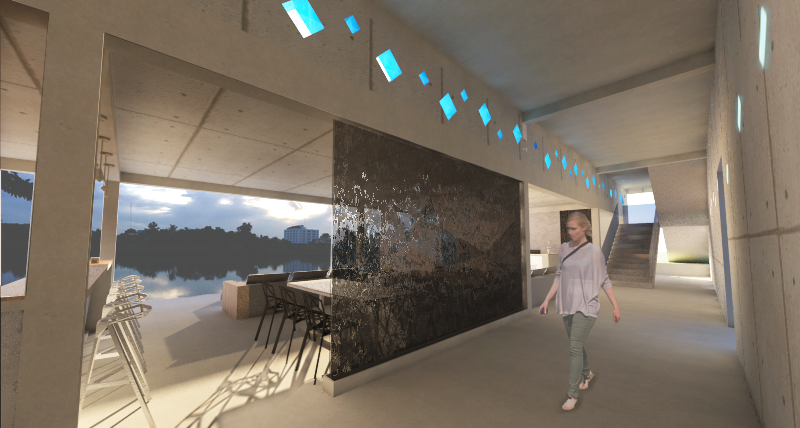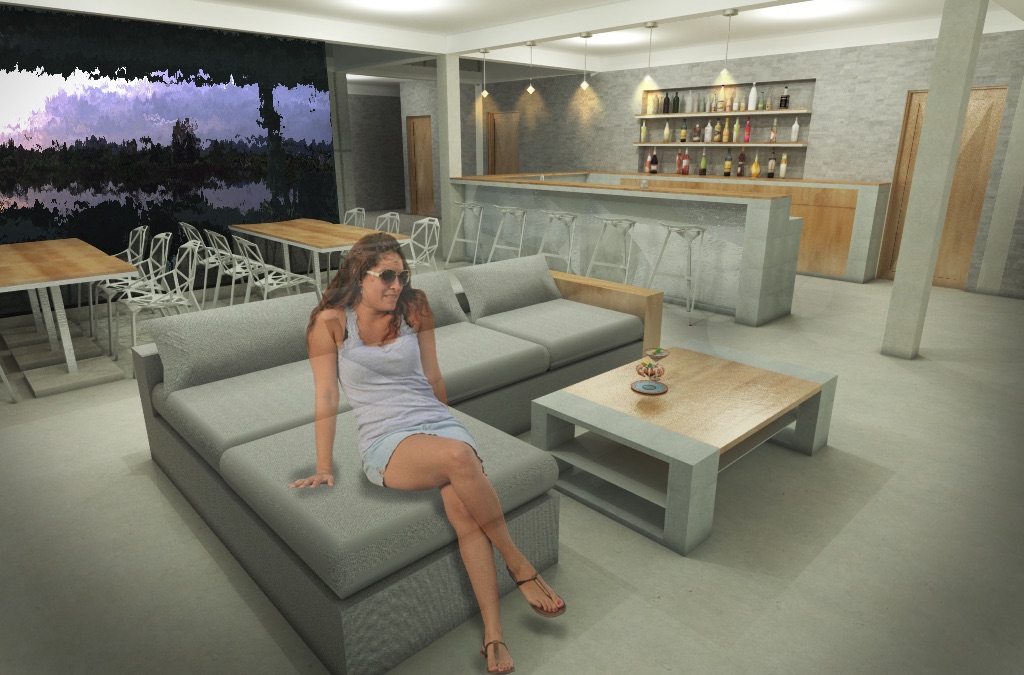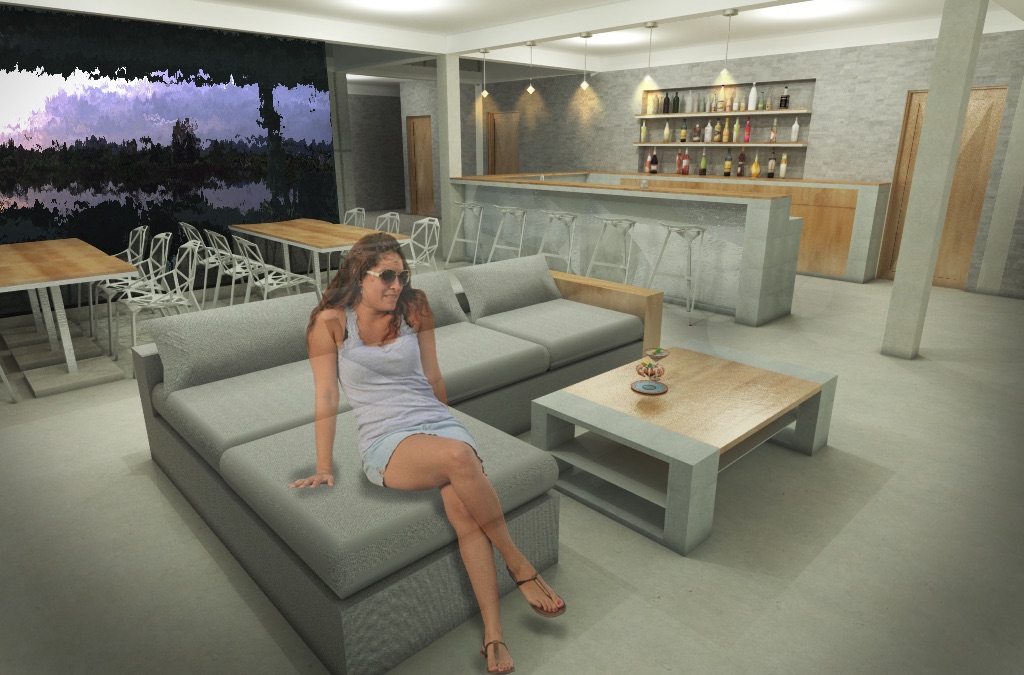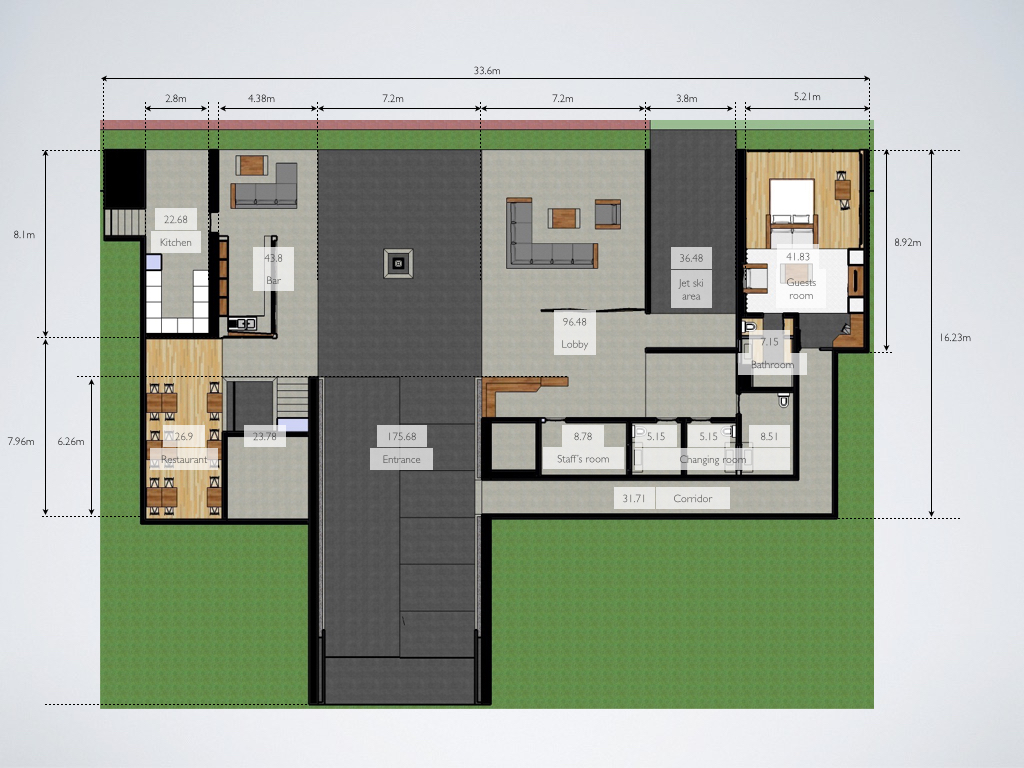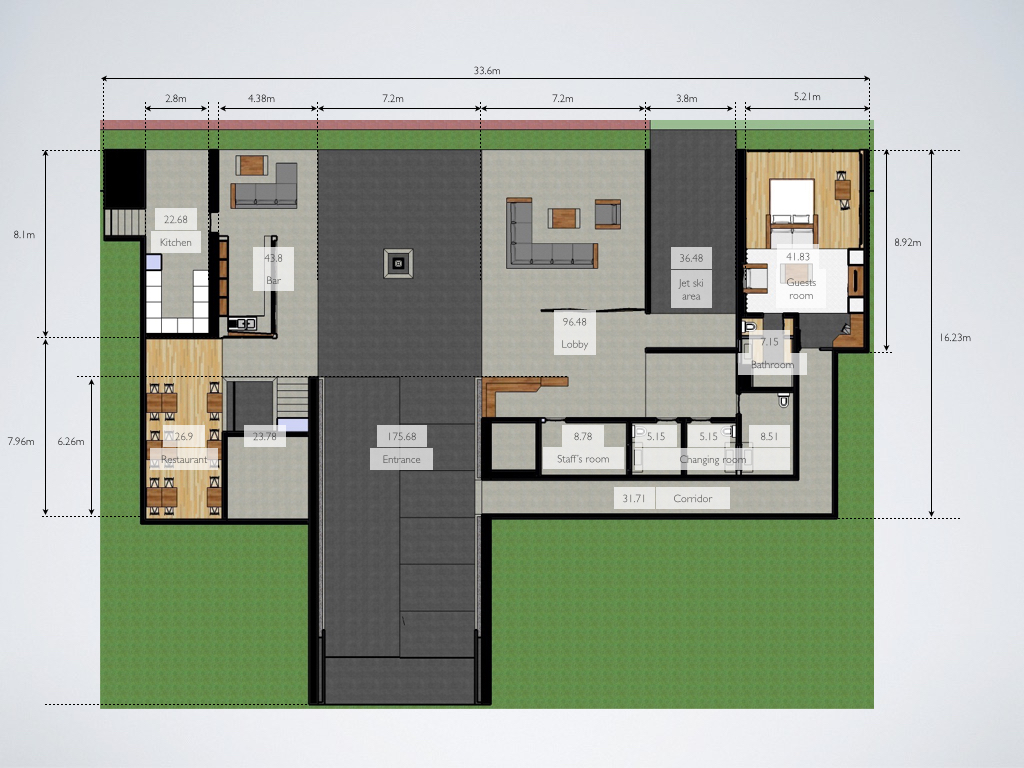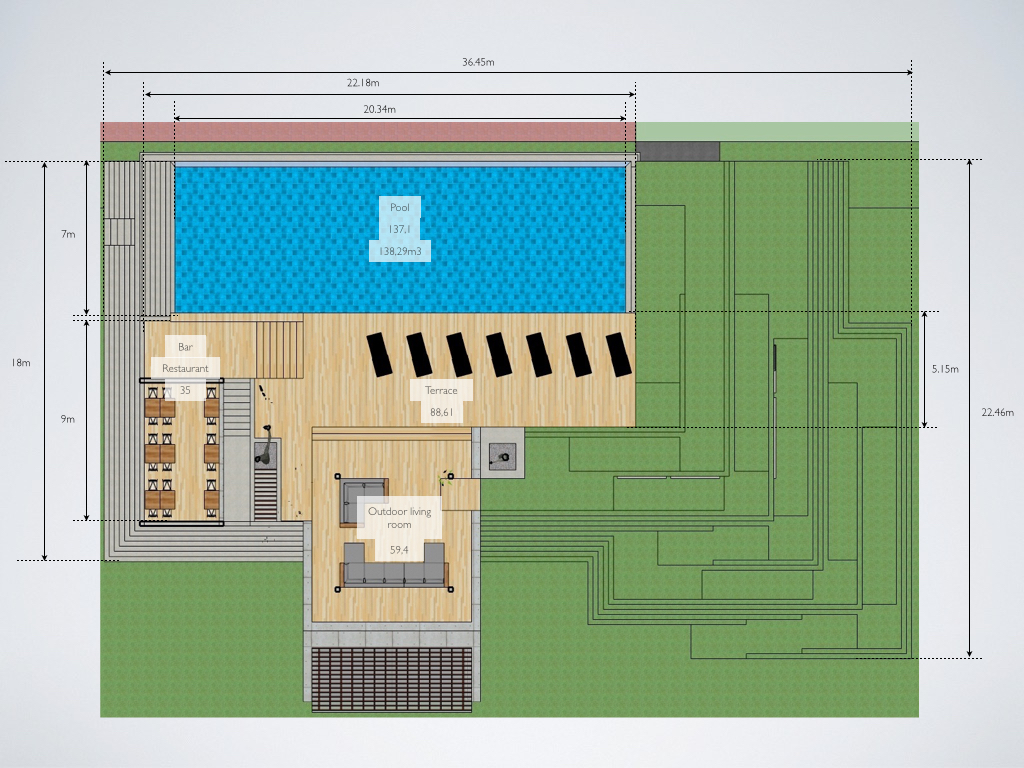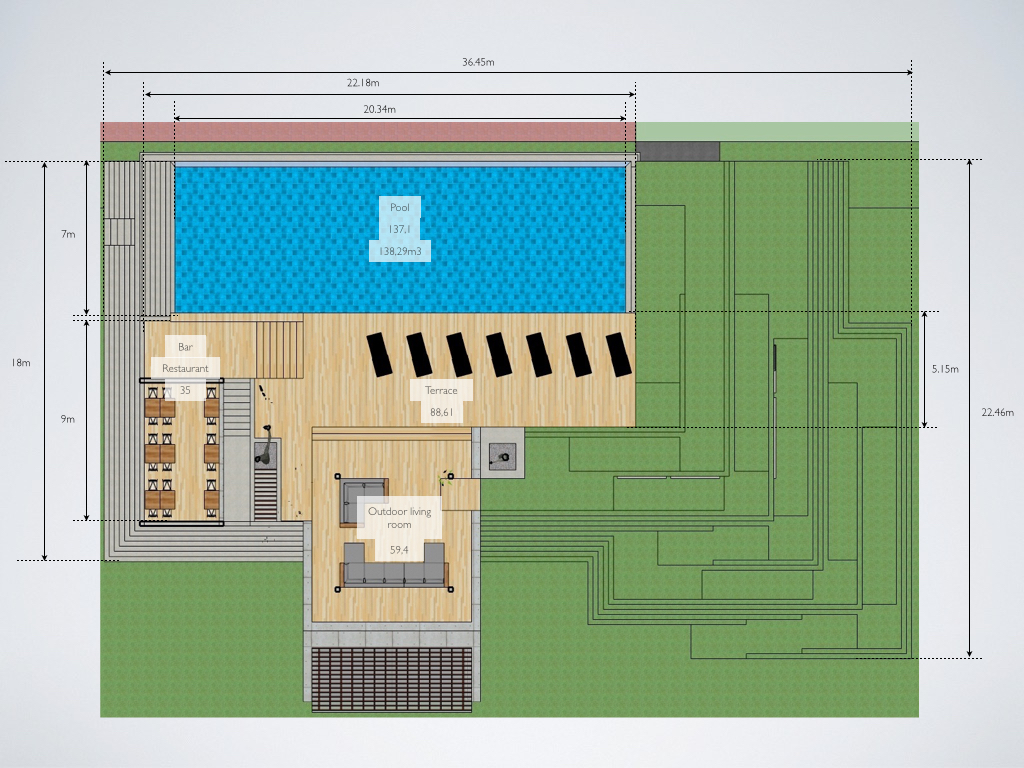 Architecture
The building already existed so we imagined the refurbishment, according to the universe of gems and nature.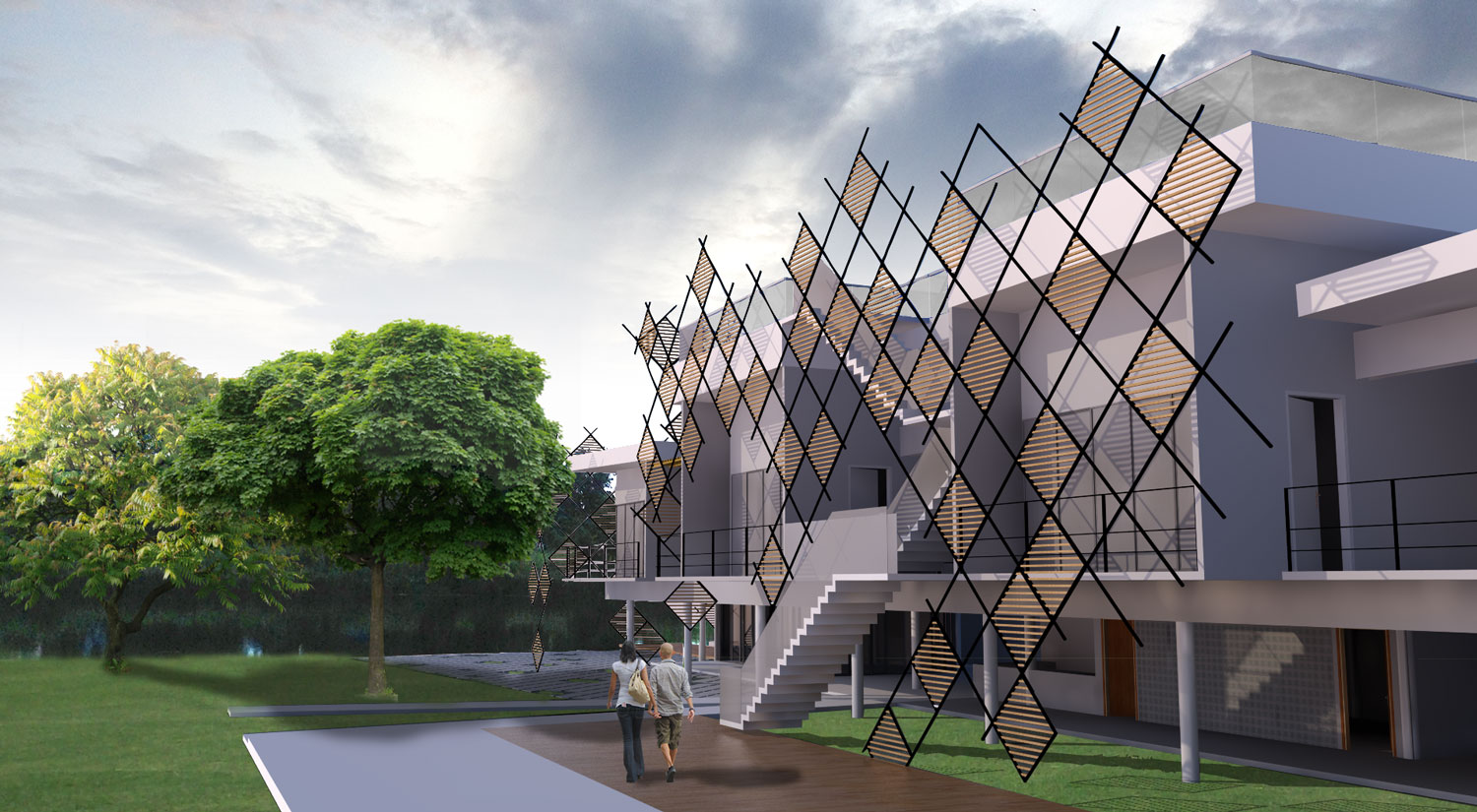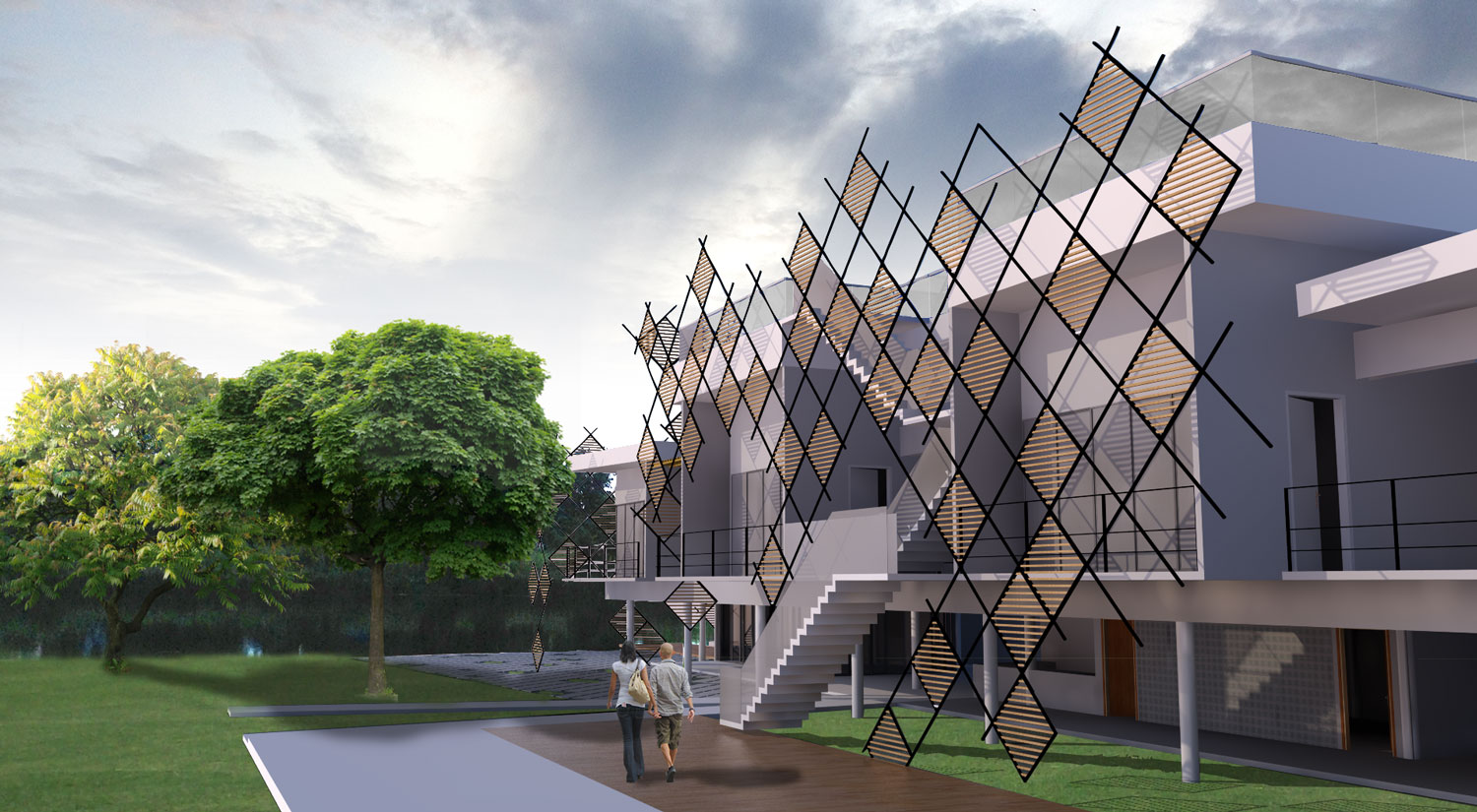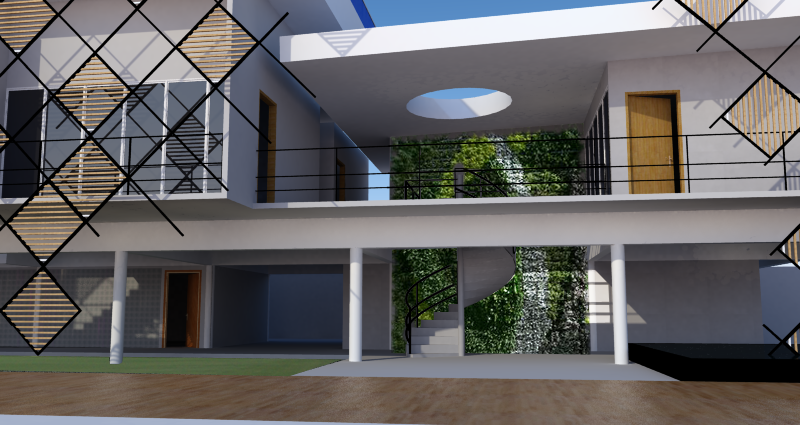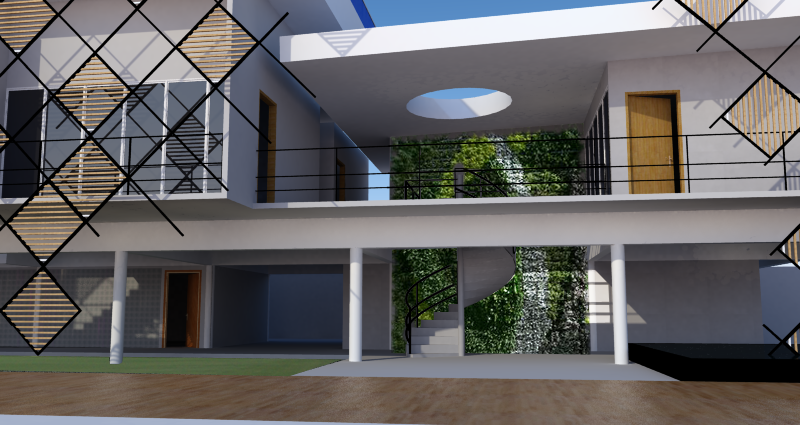 Interior design
For each of the ten rooms correspond a kind of gem. So we had different universe and different colors of rooms.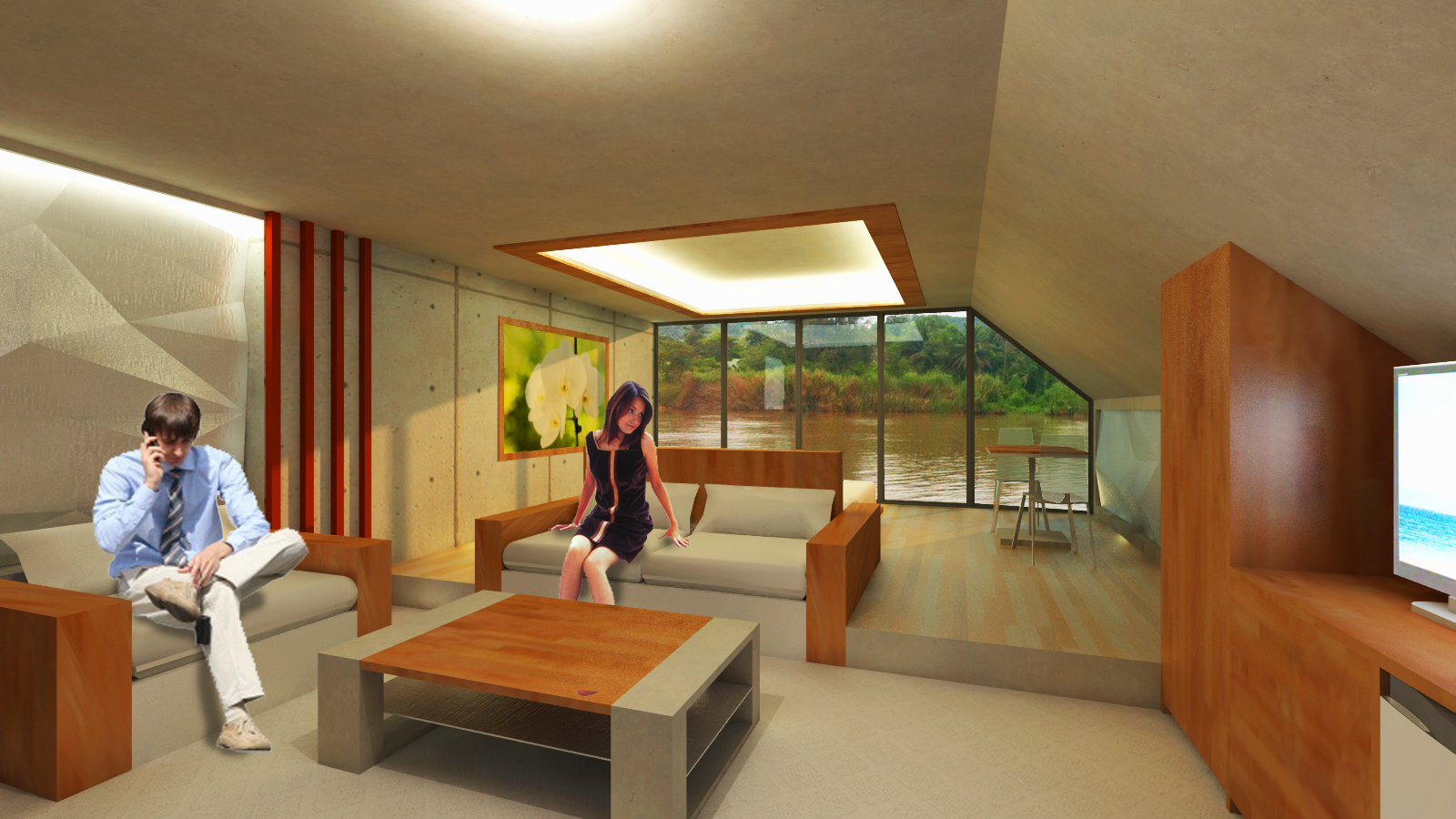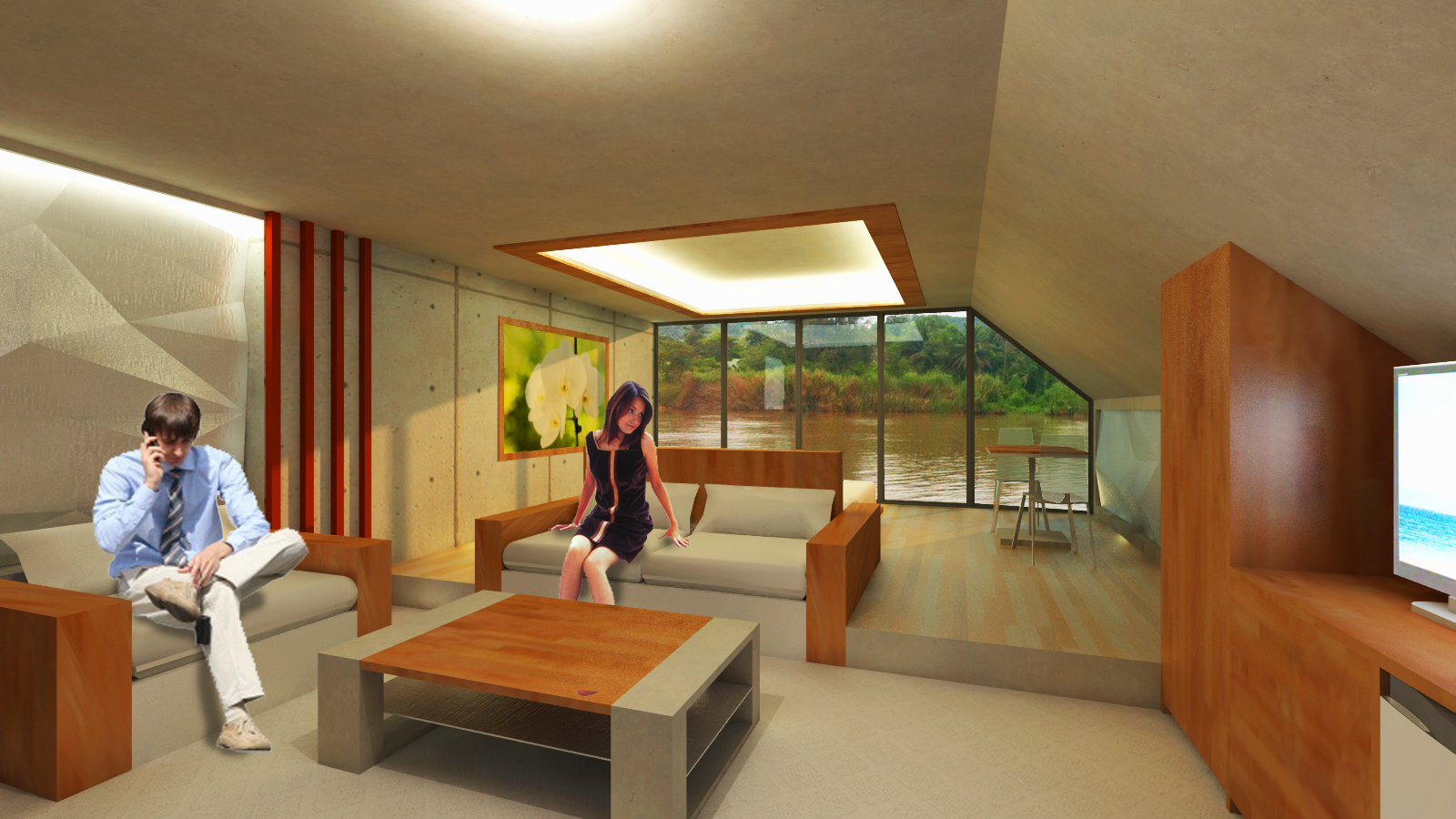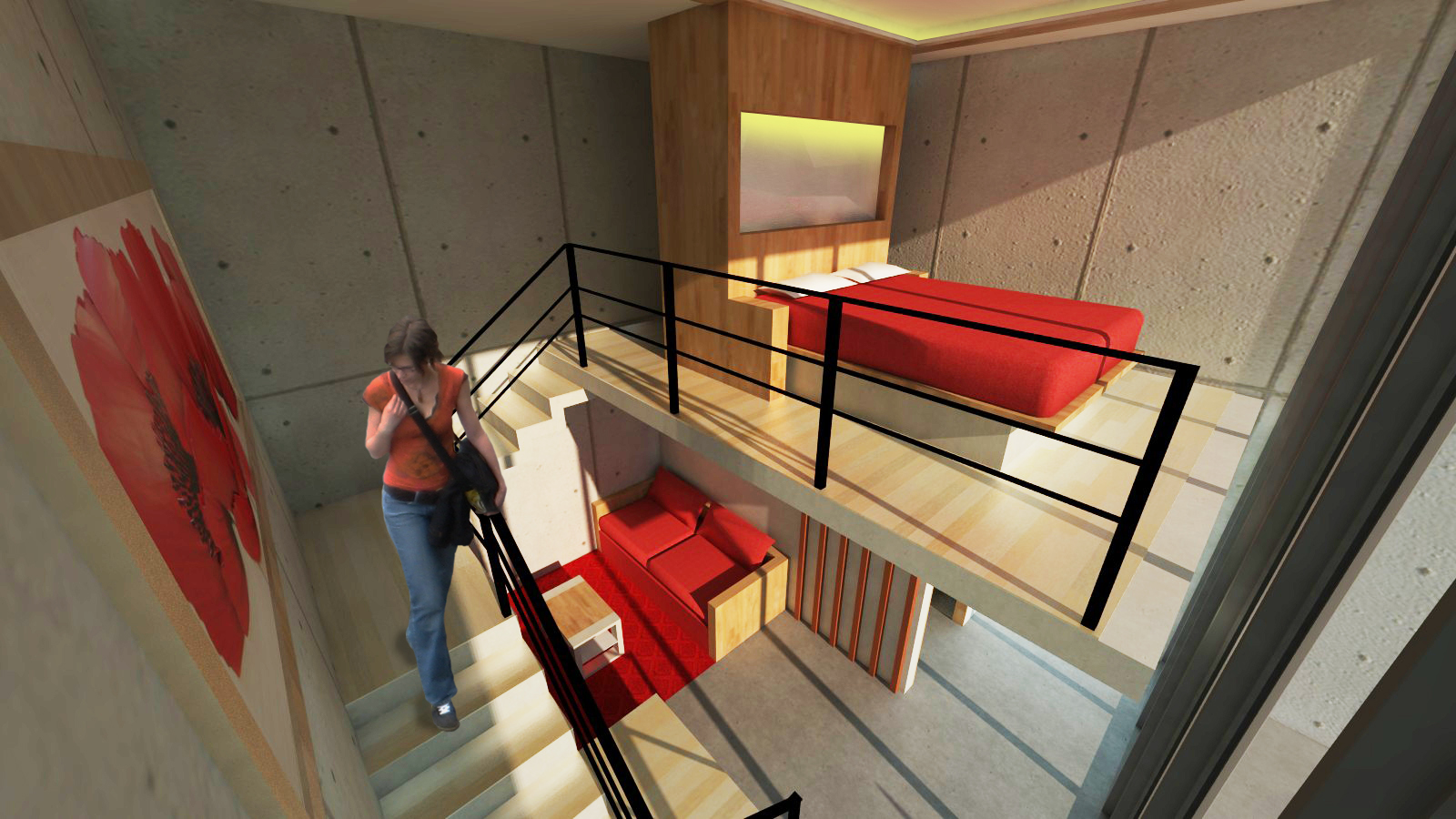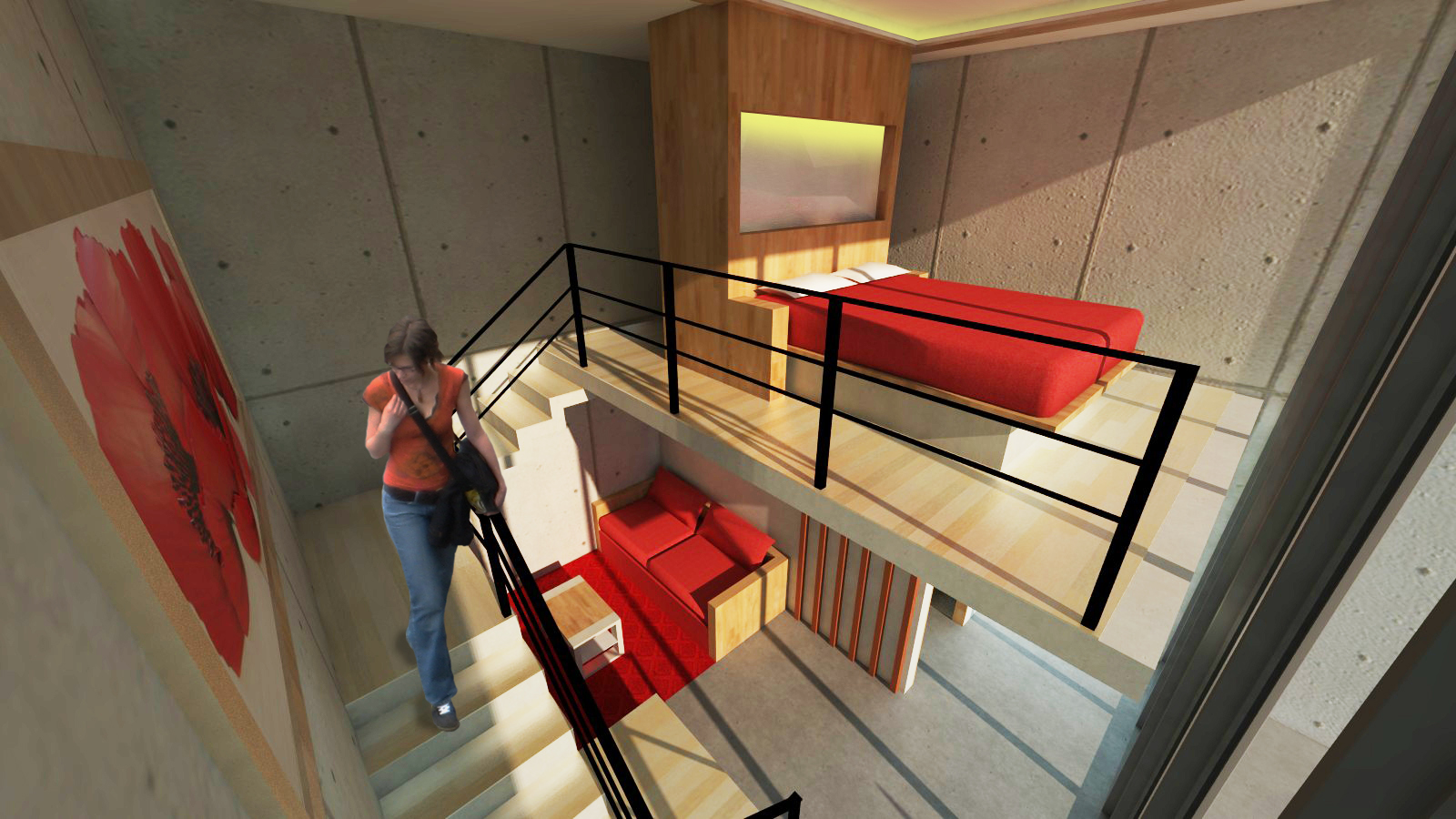 We made a model of the hotel and iconic in its context to imagine and create the landscape.